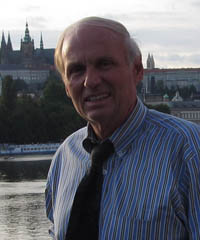 Role of Robert P. Braubach in Assisting With International Business Opportunities and Commercial Real Estate
The Need to Recognize Global Markets
International trade and the globalization of markets continue to increase. The world marketplace is undergoing a major realignment. Global competitiveness is at an all-time high and political, economic, and financial changes are occurring at an unprecedented pace. Consequently, U.S. businesses need a practical working knowledge of international trade and of the legal considerations relevant to these transactions.
Robert P. Braubach, based in San Antonio, Texas, appreciates the global needs of clients and is prepared to assist parties entering new foreign markets. He can serve as the necessary "first step" in making critical international business decisions. Whether a company desires to export to overseas markets, locate and enter into an international distribution agreement, or to establish subsidiaries, joint ventures or licensing agreements abroad, an international legal specialist can be indispensable in rendering the necessary advice and formulating effective strategies for coping with changes in the international environment. Texas is the number one exporting state in the United States in 2022 with exports of $375 billion. Texas companies are doing more and more international business transactions.
Foreign Government Recognitions
Appointed Honorary Consul of Belgium for South Texas in 1991 through September 2020.
Appointed on February, 2014 by the Embassy of the Czech Republic to become Economic Advisor in Texas to the Embassy of the Czech Republic in Washington DC.
Robert P. Braubach receives Belgian Service Award 2013
The Government of Belgium awarded by Royal Decree the "Chevalier De L'Ordre De Leopold" to Bob Braubach in May 2013. Braubach was awarded the knighthood for his service as Honorary Consul for the Government of Belgium, ret., and appreciation of his many trips to Brussels to promote culture, sports, trade and investment between Belgium and Texas. An example of his efforts to connect local companies to Belgium included assisting a San Antonio based company, Clear Channel Communications, with its entry into Belgium. He also assisted prominent Belgian investors to purchase downtown office buildings in San Antonio. Braubach has promoted sports between San Antonio and Belgium with leading Belgium tennis players like Kim Clijsters.
Appointed by Namibian President Pohamba to be Honorary Consul for Republic of Namibia for South Texas on November 27, 2013
Robert P. Braubach received the Officier De L'Ordre De Leopold in September 2020 from Belgian Foreign Minister Philippe Goffin.
An Expert Representative for You
A graduate of University of Texas School of Law at Austin and Free University of Brussels, Robert P. Braubach worked in the Competition Directorate of the European Commission of the European Union (Brussels). He subsequently practiced at two prominent U.S. international law firms: Cleary, Gottlieb, Steen & Hamilton (Brussels office) and Coudert Brothers Paris and Brussels Offices). He is now in private law practice in San Antonio, Texas serving an international and domestic clientele. He is Board Certified in Commercial Real Estate Law in the State of Texas.
In addition to representing foreign clients in the U.S. and U.S. clients abroad, Robert P. Braubach also regularly assist certified public accounting firms, law firms, stock brokerage firms, investment advisors, religious organizations and churches, real estate brokerage firms and other professionals with a variety of international and domestic legal matters.
"I can put together a team to close international real estate transactions worldwide"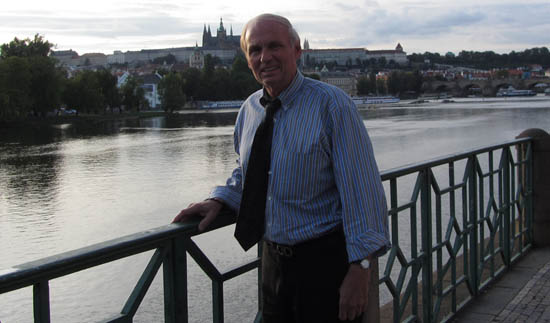 Robert P. Braubach, Prague, Czech Republic, 2013